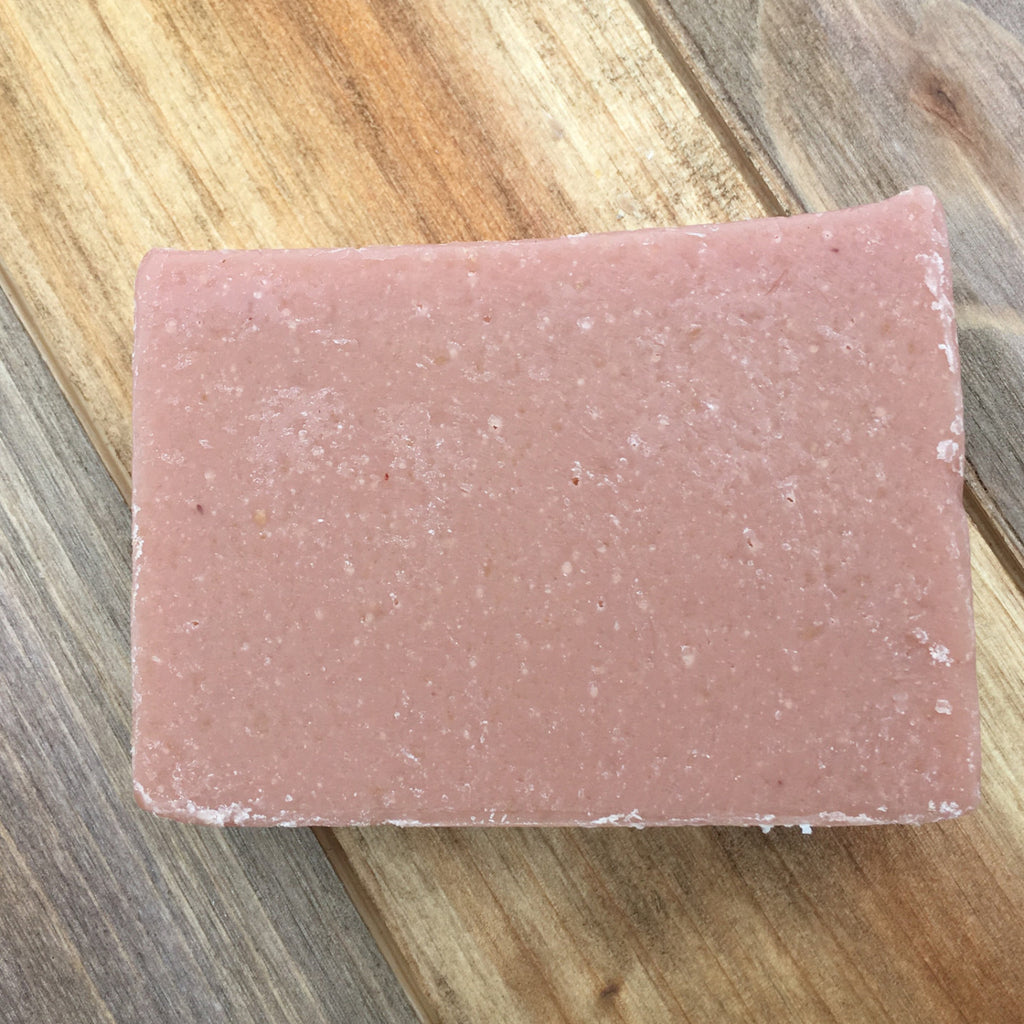 Pink is Perfect - no himalayan sea salt
$ 7.00
We have run out of stock for this item.
Love the smell of Pink is Perfect but don't care for the Himalayan Sea Salt? Then this is the soap for you!
Turn your bathroom into a luxurious spa retreat! This gorgeous goat milk soap is lightly pink-tinted with Rose Clay to help improve circulation to the skin! Your hands and body will love the feel of this soap and your senses won't be easily torn away from the exotic blend of fragrant spearmint, lavender and rosemary essential oils.
*Please note that the soap you receive may not look EXACTLY like the one in the photo(s). All of our soaps are handmade in small batches and although we try to make each batch as similar as the last, there is room for slight variation. This slight variation is part of what makes our soaps unique and beautiful and our customers coming back for more! :)
4 - 5 oz
Ingredients: Goat Milk, Certified Organic Coconut Oil, Certified Organic Olive Oil, Certified Organic Cocoa Butter, Certified Organic Palm Oil, Glycerin, Certified Organic Castor Oil, Essential Oil, Rose Kaolin Clay. 
(Price is per bar)