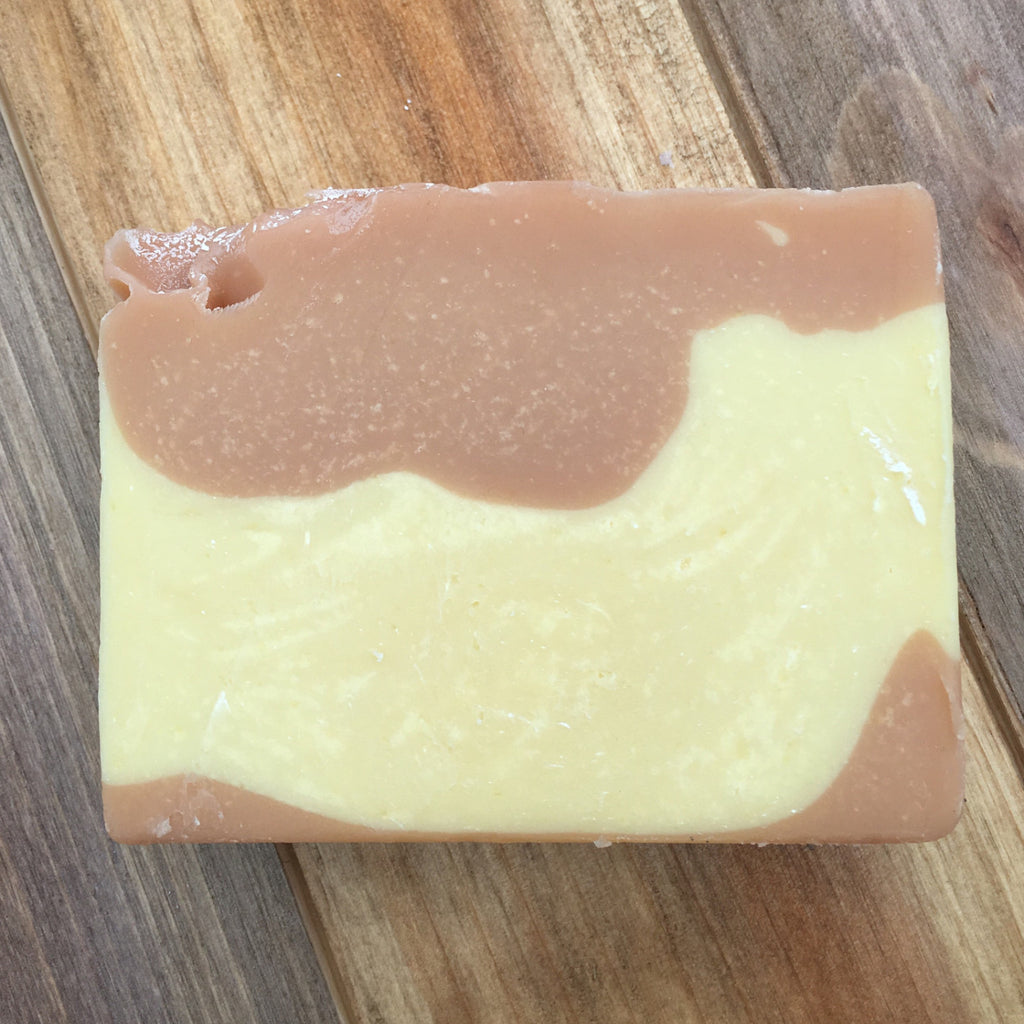 Cherry Almond Goat Milk Soap
$ 7.00
We have run out of stock for this item.
Indulge your senses in our newest soap fragrance. Cherry notes with warm almond undertones makes this bar smell so good...it will be hard not to taste it!

*Please note that the soap you receive may not look EXACTLY like the one in the photo(s). All of our soaps are handmade in small batches and although we try to make each batch as similar as the last, there is room for slight variation. This slight variation is part of what makes our soaps unique and beautiful and our customers coming back for more! :) 
4 - 5 oz
Ingredients: Goat Milk, Certified Organic Coconut Oil, Certified Organic Olive Oil, Certified Organic Cocoa Butter, Certified Organic Palm Oil, Glycerin, Certified Organic Castor Oil, Fragrance, Alkanet Root Powder, Titanium Dioxide.
(Price is per bar)