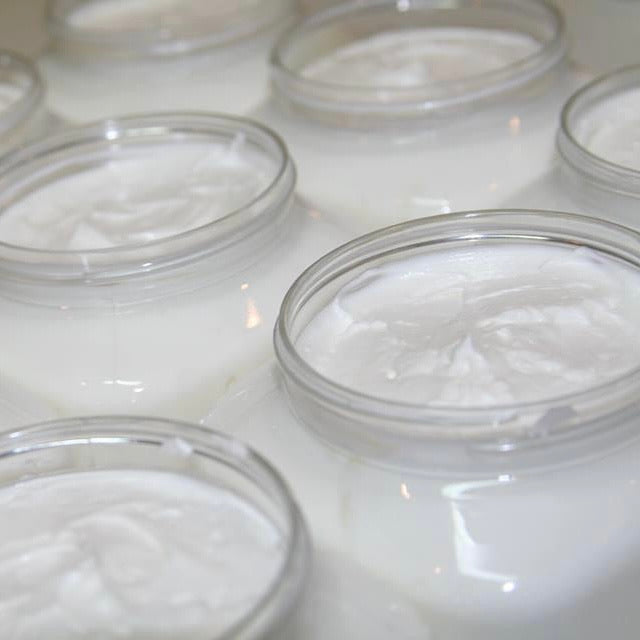 Body Butter - 8 oz.
$ 10.00
***Due to high temperatures we will not be able to ship body butter from the months of May through September. High temperatures will cause the body butter to melt which will change its consistency. For this reason we will only be able to process body butter orders that are local delivery by arrangement. We apologize for the inconvenience.***
Our luxurious whipped body butter provides moisturizing oils that leave your skin feeling silky smooth. It is literally 8 ounces of heaven! Many people enjoy it right out of the shower (especially in the winter) to lock in moisture all day.
Ingredients: Certified Organic Shea Butter, Certified Organic Coconut Oil, Certified Organic Olive Oil, Cornstarch, Fragrance, Vitamin E.
*The Lavender, Hippie Love and Eucalyptus Body Butter contains essential oil and not a fragrance
 (Price is per container)
*We recommend you store your body butter in a cool dry place. Temperatures above 75°F will melt the oils in the product.